Its unique expertise in manufacturing human isolator units first put Staveley-based Specialised Canvas Services at the forefront of tackling the coronavirus. Now it's accelerating its production of face masks and aprons. Rebecca Erskine reports.
THE response to the coronavirus is nothing if not fast paced. This is an update to the article originally published in March 2020. Since then, Specialised Canvas Services has designed, prototyped and produced a new face guard to support frontline medical staff; all in only three days.

When one company or industry declines, the knock-on effect on other local businesses and suppliers can be profound. Diversification is key if such suppliers are to survive, and a thriving local example can be found in Staveley company, Specialised Canvas Services.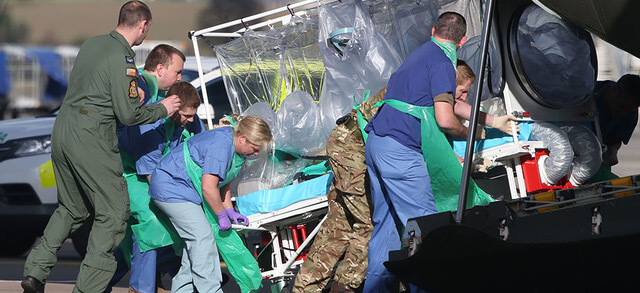 When founded in the 1970s, the company manufactured only one product: tarpaulins to cover vehicles. It was ideally situated in the heartland of coal mining to take advantage of what was its principal market. When that industry was decimated in the Eighties, the same could have happened to Specialised Canvas; were it not for the fact it had already started to branch out into other leisure and domestic tarpaulin products such as awnings, sunshades and camping goods.
The company was acquired in the Nineties by current chairman Jonathan Bramah, who saw the potential to diversify the company ever further. In anticipation of a new era of growth, the company relocated from cramped, two-storey premises, to a 12,000 sq ft bespoke manufacturing facility on the Ireland Industrial Estate.
In 2010, the opportunity arose to significantly increase the footprint of the business through the acquisition of another Derbyshire firm, Flexi Plastics, which had established strong links with the scientific and research economy.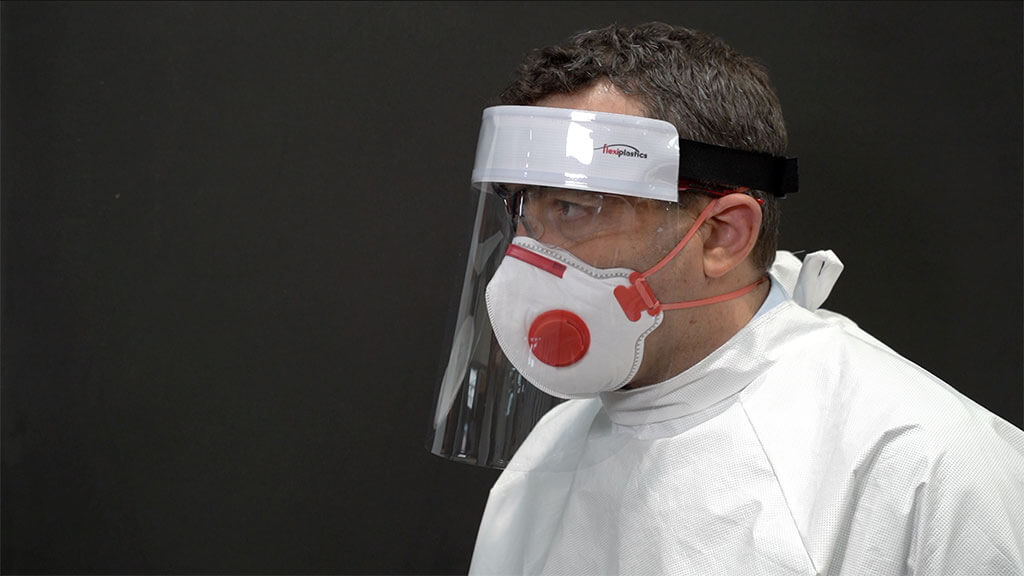 Company director, Sam Bramah, picks up the story from there: "Our expertise in bespoke canvas, and our understanding of the best methods to sew together PVC, led us to explore the manufacture of other products. We started off manufacturing sheets and boxes, then dry bags for the outdoor and climbing market which then led on to airtight boxes. These boxes could withstand both positive and negative pressure: positive in the same way that a balloon is blown up; and negative in the same way air is sucked out of a balloon. Negative pressure constantly sucks air inwards so, should there be anything nasty in the air, it's unable to escape into the atmosphere.
"Once the ownership of Flexi Plastics, along with its drawings and equipment, had passed into our hands, we were able to delve further into the opportunities presented by the company's work in 'containment'; the intellectual property rights for which we now also held."
When the Ebola epidemic broke out in 2014-15, the company's 40-year expertise in developing high-frequency welding −'where two plastic components are welded together by exciting molecules via heat and pressure', as Sam explains − combined with its work in pressure testing, led to the Ministry of Defence and the NHS placing orders for multiple isolator units for the UK.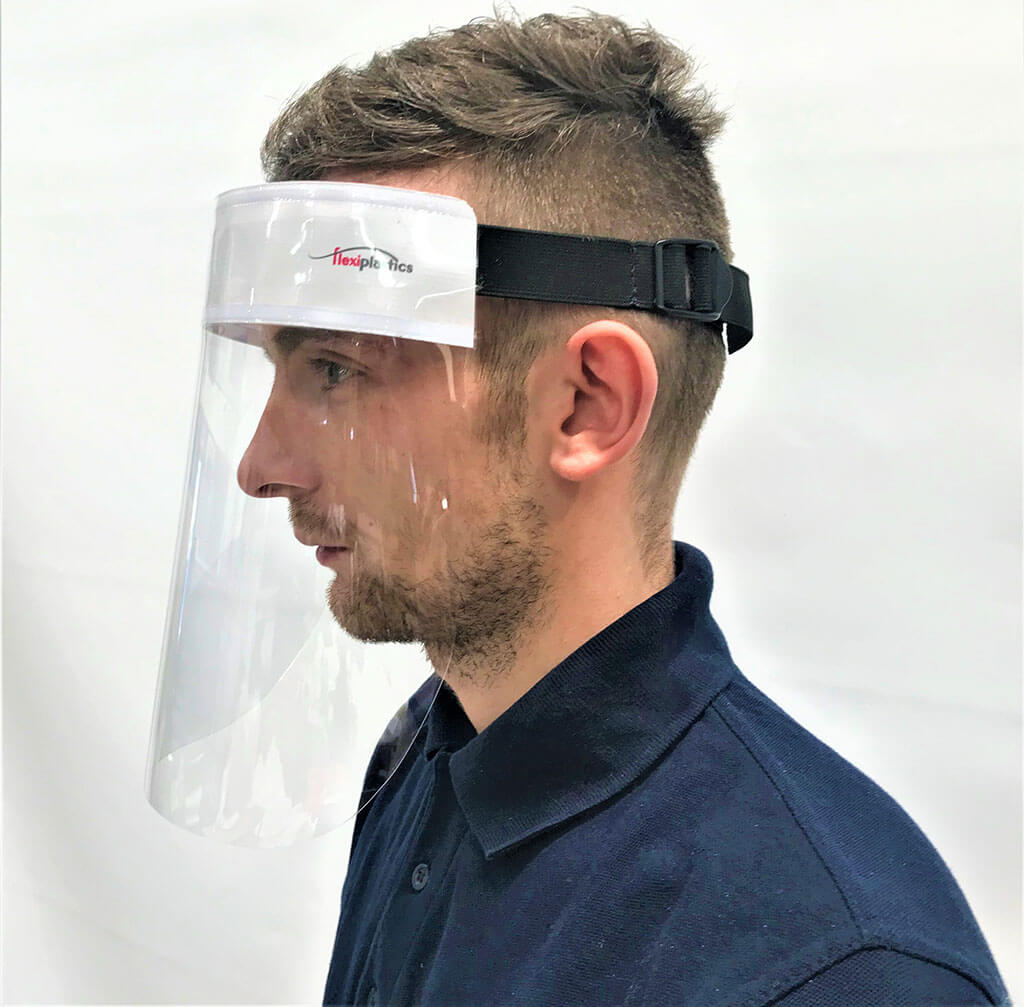 Now the world is faced with the coronavirus crisis, Specialised Canvas' isolator products are once again being called upon to support with two key objectives in combating the virus: containment and research.
Speaking in March, Sam explained how Specialised Canvas products would be deployed: "While there are other companies in Europe that manufacture human transport isolators − the type we've all seen on news reports where patients are being transferred into the back of a medical plane − there are very few companies in the world that offer products suitable for human long-term containment.
"Our units allow a whole room to be contained. This is vitally important for a patient's recovery since it means everything they need for their medical treatment − such as blood transfusion and dialysis machines as well as breathing and operating equipment − is close at hand in a clinically sterile environment.
"Equally as important to an individual's recovery is their mental wellbeing. Confinement is still, of course, necessary but the opportunity to move around, read books and access iPads and phones makes the whole experience far less isolating for the patient".
"During the Ebola outbreak, there was a directive from the COBRA Emergency committee that Britain rapidly increase its capacity for readiness for this or future outbreaks. We successfully completed the manufacture of the full requirement in a four-month window. How we executed that project certainly stands us in good stead for tackling Covid-19.
"It's interesting and perhaps reassuring to note that the lifespan of our material is only compromised by very sharp objects or direct UV light, which means the product can last well beyond any period of an individual's confinement, and for as long as five years".
Specialised Canvas is as diverse as it is interesting. From its now 25,000 sq ft premises, it also operates as one of the UK's biggest textile print facilities with an impressive background in the manufacture of flags of all shapes and sizes.
At a time when there are concerns about the impact of Covid-19 on the global supply chain, it's reassuring to know that the company is committed to a long-standing promise that all its products − from flags and flagpoles to medical equipment and camping supplies − are 100 per cent 'made in Britain'.
This is truly a company that can scale up or down according to client requirement. It counts among its accolades the global supply of isolator units to the Ministry of Defence and creation of flags for the Queen's Royal barge, the Gloriana, to celebrate the Diamond Jubilee in 2012. Yet, true to its early origins, it still welcomes caravan and motorhome owners whose awnings require repair, extension or reduction!
At the time of the Ebola crisis, Specialised Canvas' role in containing the virus was acknowledged in a letter from a Ministry of Defence Brigadier. It read: "Your ability to shape your workforce and resources, and ramp up operational output to meet the requirement, went beyond what I could have ever expected – for that I am truly grateful."
As the medical profession is pushed to its limits in responding to Covid-19, this highly reactive local business is receiving thanks from many quarters. A humble 67-person Chesterfield company it may well be but its support of our critical national infrastructure is anything but modest; its workforce is currently turning out 15,000 face shields and 28,000 reusable aprons per week in support of NHS workers, care homes, GPs and supermarkets. And counting…
For more information on Specialised Canvas Services visit http://www.specialisedcanvas.co.uk