IT IS 200 years this May since the 'Lady with the Lamp' – the remarkable Florence Nightingale – was born. And this bicentenary year was due to be marked by a whole host of events, from a special service in Westminster Abbey to a show garden in her honour at Chelsea Flower Show, until Covid-19 wreaked havoc across the globe, writes Barrie Farnsworth.
Derbyshire, of course, always held a special place in Florence's heart, especially the family home of Lea Hurst, and it's the home she returned to after her efforts in the Crimea War had made her the nation's heroine.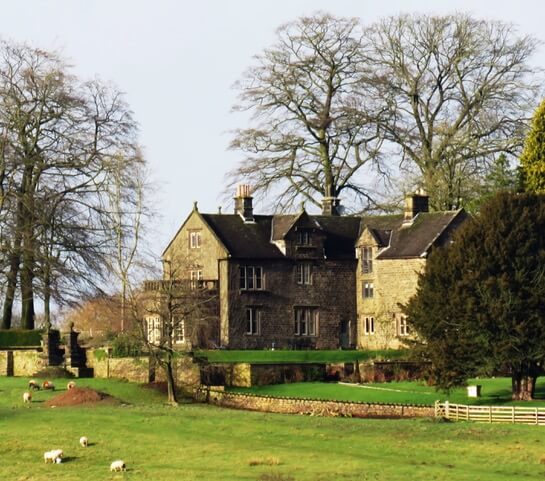 Florence was born in the Italian city of Florence on May 12, 1820. Her sister, Parthenope, which is the Greek name for the city of Naples, was just one year older than Florence.
When the family returned to England, they lived first at Lea Hall before moving to Lea Hurst.
They were a very wealthy family and owned several properties and large estates in the country as well as a house near London.
However, Florence's mother thought the winter climate too harsh – not to mention a 'lack of society'! – in Derbyshire; and so Lea Hurst became the family's summer home only, with them spending most winters at Embley Park near Romsey, in Hampshire.
When she first told her parents she wanted to become a nurse, they did not feel it was the right career for a well-educated, wealthy woman. But defiant Florence went off to train at a nursing institution in Kaisersworth in Germany.
By 1853 she was managing an 'Institution for the Care of Sick Gentlewomen in London', in the capital's Harley Street. Her father eventually accepted her chosen career path, and gave her the sum of £500 each year so that she could have her own home in London, close to where she worked.
A year later, however, she was asked by the government's Secretary of War to take a party of nurses to Scutari Barracks Hospital in Turkey, as Britain fought the Russians in the Crimean War.
Finding the conditions insanitary, she imposed strict discipline among staff in the hospital, while showing great compassion towards her patients. She walked through the wards every night – which is where the accolade 'Lady with the lamp' came from.
After two years at Scutari, Florence was hailed a heroine on her return home in 1856. But she adopted an assumed name and returned to Derbyshire to escape the adulation. Apparently, she got off the train at Whatstandwell and then walked over fields to Lea Hurst to surprise her family!
Despite her wartime role taking a toll on her health, she continued to work to improve standards of nursing. She founded the first training school for nurses in 1860 at St Thomas' Hospital in London – where the ICU nurses of 2020 'saved my life', said PM Boris Johnson – and wrote many books, including the famous 'Notes on Nursing', and spent the next 40 years lobbying tirelessly for reforms to the army, the nation's workhouses and hospitals.
As well as her pioneering work at St Thomas' Hospital, Florence played a leading role in shaping the county's biggest hospital of its day, the Derby Royal Infirmary, which reopened in 1869 with a new wing named after her.
Although she moved back to live in London, she returned to Lea Hurst regularly and would often visit the poor and sick in Holloway. She also set up reading rooms in Holloway and Whatstandwell. Florence died in 1910 at the age of 90.
Such is her legacy that Florence's birthday, May 12, became International Nurses' Day and in Westminster Abbey, there is a Florence Nightingale Chapel in which is kept a Nurses' Roll of Honour, to honour all nurses who have lost their lives in the service of others.
A cottage which belonged to Florence Nightingale's family is set to be restored to its former glory, thanks to a £6,000 grant.
Aqueduct Cottage is a Grade II-listed building on the side of Cromford Canal. It was built around 1802 by Peter Nightingale, Florence's great uncle, as a lock keeper's home.
Derbyshire Wildlife Trust staff and volunteers began work on the derelict cottage last year – and the grant will pay for a new roof and the interior will be designed to allow visitors to learn more about Lea Wood Nature Reserve, the cottage and the canal.
A FLORENCE FACT FILE
By Ian Kinniburgh
At the age of 17, she nursed her family through a national flu epidemic.
After the Crimean War, she wrote a 900-page report for the War Office.
Helped soldiers in Crimea to save and send money back to relatives in UK.
She was fluent in French, German, and Italian.
A novelist and apparently a very good mimic.
Involved in the formation of the Red Cross and Geneva Convention.
Declined several marriage proposals.
The first UK Air Ambulance (1933) in Surrey and named "Florence
Nightingale".
William Smith, Florence's grandfather, fought for the abolition of slavery in
the early 1800s.
Her mother, one of 12 children, lived until she was 92, and was nursed at her
death by Florence.
Florence battled for hospital cleanliness to stop infections to save lives – a fight that has had to be waged in earnest 200 years on.